This comprehensive guide demystifies the law and illustrates the practical application of the law relating to children's rights, children's possible routes through care, the legal stages of the private and public law Children Act proceedings and the impact on the child's legal journey. Written clearly and concisely, this guide sets out the legal process with the use of case studies and reported case law to demonstrate how to achieve the best outcome for children, while fulfilling what the law requires.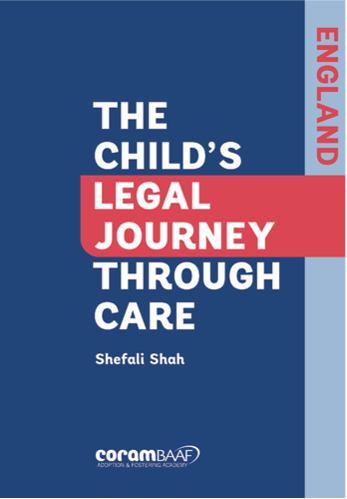 The guide explores:
The domestic and international legal framework relating to children.
The child's voice versus parental rights, and the importance of ascertaining children's wishes and feelings.
Legal principles and terms, including parental responsibility.
Private law proceedings, including legal aid and the child arrangements orders.
Public law proceedings, including emergency protection orders and the application of Public Law Outline within care proceedings.
Local authority responsibilities to look after children, voluntary arrangements and working in partnership with families.
Leaving care, including Staying Put, pathway plans and personal advisers.
Price: £18.95 (free P&P)