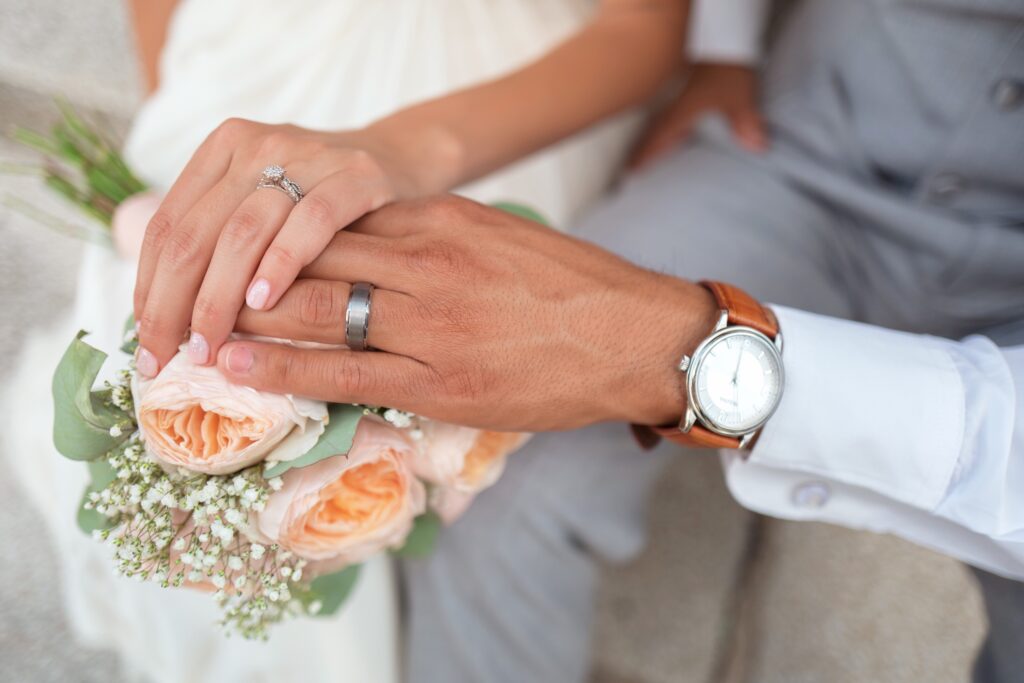 The Marriage and Civil Partnership (Minimum Age) Act 2022 received royal assent in April 2022 and came into force on 27 February 2023
This Act increases another needed step towards child protection. It also has the benefits of working towards the world's target to eliminate child marriages by 2030. Further information on the world's target can be found as follows: https://data.unicef.org/resources/looking-ahead-towards-2030-eliminating-child-marriage-through-a-decade-of-action/
This Act raises the age of marriage and civil partnership to 18 in England and Wales to protect children from the risks of exploitation or a forced marriage.
The changes do not apply in Scotland and Northern Ireland, where the minimum age for marriage will remain 16. In Northern Ireland parental consent is required for those under 18 but not in Scotland.
Age of the child
How has the law changed:
Previously 16-17 years old were legally allowed to marry or enter a civil partnership. The only proviso was that both parties to the marriage required parental or judicial consent.
Changes to the Marriage Act 1929 and the Civil Partnership Act 2004, now raises the legal marriage age to 18 years old. This means that from 26 February 2023, 16 to 17-year-olds are no longer able to marry or enter a civil partnership under any circumstances, even with parental or judicial consent.
Forced Marriage
Everyone has the right to choose whether to marry, who they marry and when they marry. This is a right for all. (Article 12 European Convention of Human Rights)
it is important to understand the difference between a forced marriage to an arranged marriage. A forced marriage is one where one or both parties do not or are unable to consent to the marriage. A forced marriage is different to an arranged marriage where parties further to introductions are able to freely consent or not on whether they wish to enter into the marriage.
Further information can be found in the guidance on Forced marriage which assists in understanding how to recognise a forced marriage at https://www.gov.uk/guidance/forced-marriage.
Criminal offence
This Minimum Age Act expands the criminal offence of forced marriage in England and Wales to make it an offence in all circumstances to do anything intended to cause a child to marry before they turn 18.
It is now a criminal offence to cause a child under the age of 18 to enter a marriage under any circumstances, without the need to prove that:
the young person is coerced into the marriage or civil partnership (e.g. threatened)
the young person is deceived into leaving the UK and coerced into marriage
the young person lacks the mental capacity to give consent
These changes mean that the young person no longer has the burden to have to speak up against their parents or their community when or if they are faced with a child marriage.
The law remains the same in that it is still an offence if the forced marriage includes a ceremony of marriage which is not legally binding, for example, a marriage in the community or in traditional settings.
If found guilty of the offence, the defendant can be sentenced to up to seven years in prison.
Civil protection
In addition, both adults and children can seek legal protection from a forced marriage through the civil courts with the granting of a Forced Marriage Protection Order. This is an injunction that prevents a party from carrying out certain activities towards or relating to the applicant such as physical violence, direct or indirect contact or making marriage arrangements.
The helpful combination of both criminal and civil protection, alongside the changes introduced by the Marriage and Civil Partnership (Minimum Age) Act 2022 provides a far-reaching structure in protecting children and adults in England and Wales against forced marriages.
Resources
To support and assist front-line professionals there are a number of resources on forced marriages.
A resource pack on forced marriages has been published, modelled on the one which already exists for female gentile mutilation.
This resource pack provides key information, guidance, leaflets, videos, other resources, case studies, and details of support organisations, relating to forced marriage. It also presents examples of best practices to help ensure that effective support is available to victims of forced marriage.
The resource pack includes:
case studies of people who have experienced forced marriage;
resources produced by both statutory and non-statutory organisations; and
links to support organisations and helplines which can help people who may be at risk of forced marriage.
The resource pack can be accessed here:
https://www.gov.uk/government/publications/forced-marriage-resource-pack
The Forced Marriage Unit (FMU) operates an extremely helpful public helpline, providing advice and support to:
victims and potential victims of forced marriage
professionals dealing with cases
Contact details of the FMU:
Professionals may also find the guidance for survivors of forced marriage for themselves or to signpost to those who have suffered or were at risk of a forced marriage. This guidance can be found here: https://www.gov.uk/government/publications/survivors-handbook
How we can help
We are specialists in providing legal and social care training. If you require bespoke and practical skilled or legal training, please contact us for a no-obligation discussion of your training needs.
Copyright: The content of this legal briefing is the copyright of Kingsley Knight Training. It can be printed and downloaded free of charge in an unaltered form temporarily for personal use or reference purposes. However, it is prohibited for any content printed or downloaded to be sold, licensed, transferred, copied, or reproduced in whole or in part in any manner or in or on any media to any person without the prior consent of Kingsley Knight.
Disclaimer: The contents of this guide are for information and are not intended to be relied upon as legal advice