To purchase contact us by email: info@kingsleyknight.co.uk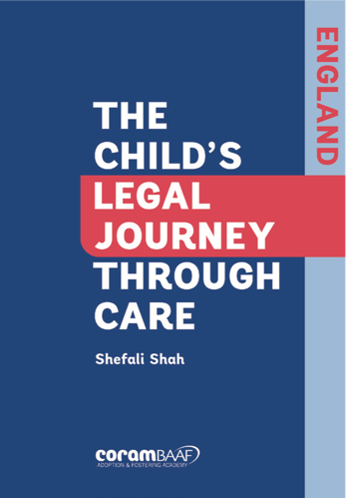 This comprehensive guide demystifies the law and illustrates the practical application of the law relating to children's rights, children's possible routes through care, the legal stages of the private and public law Children Act proceedings and the impact on the child's legal journey. Written clearly and concisely, this guide sets out the legal process with the use of case studies and reported case law to demonstrate how to achieve the best outcome for children, while fulfilling what the law requires.
The guide explores:
The domestic and international legal framework relating to children.
The child's voice versus parental rights, and the importance of ascertaining children's wishes and feelings.
Legal principles and terms, including parental responsibility.
Private law proceedings, including legal aid and the child arrangements orders.
Public law proceedings, including emergency protection orders and the application of Public Law Outline within care proceedings.
Local authority responsibilities to look after children, voluntary arrangements and working in partnership with families.
Leaving care, including Staying Put, pathway plans and personal advisers.
Reviewed by Viv Johnston-Smith, Local Authority Fostering Panel and Quality Assurance Principal Manager "The Child's Legal Journey Through Care provides vital information for all those working with children and their families. It is clear, authoritative and well structured. It gives a concise overview of legislation, guidance and case law and the relevant case studies bring the law to life. Shefali has made this readable as well as highly informative."
Price: £16.95 (plus P&P)
Also by the same author and still very relevant: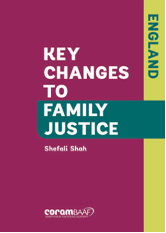 Key Changes to Family Justice (England)
This easily digestible guide supports practitioners and professionals in exploring changes including how to achieve the PLO -26 statutory timeline in care proceedings and how the changes are applied in practice in meeting children's needs with delay and achieving best outcomes.
"This book is clearly written, first and foremost, for local authority social workers. That said, it will undoubtedly prove useful to children's guardians, lawyers who want a concise overview and also lay people who are seeking a better understanding of the process. This remains a commendable achievement in conciseness which deserves a place on practitioners' bookshelves"

Rodney Noon, solicitor-advocate, Halifax, Seen & Heard 26: 2
Both books are practitioners guide and cover children law including the application of the law in practice and are relevant for those who work with or care for children including:
Social workers;
Social work professionals;
Children Guardians;
Legal professionals
Foster carers
Kinship carers
To purchase contact us by email: info@kingsleyknight.co.uk
Price: £9.95 (plus P&P)
About the Author
Shefali Shah has been practising as a solicitor in child law for over 25 years, primarily as a local authority solicitor and manager. She has been a member of the Law Society's Children Panel accreditation scheme since 2003. She is a legal adviser to an independent adoption agency and is a long standing member of the CoramBAAF Legal Group. Shefali was former legal adviser to Adoption UK and the Independent Review Mechanism for England. Shefali develops and delivers training courses on child and adult social care law as well as teaching it academically on undergraduate and post graduate programmes courses.