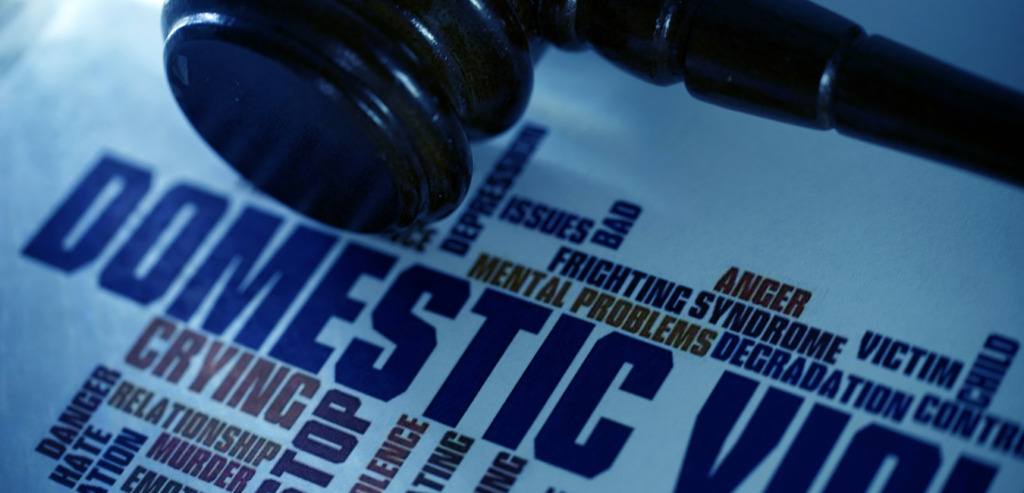 Do you want to be up to date with legislation bur worried that this may be boring boring?
We can help you as our mission at Kingsley Knight Training is to make the law easy to understand so that as social care professionals you are able to support children, families and vulnerable adults. As part of this social care professionals have a vital role in responding to domestic abuse, supporting victims, children, families and vulnerable adults. So, stay up to date with our 3 separate legal blog post series on this landmark legislation:
Part 1- Key themes of the Domestic Abuse Act 2021
Part 2- Responsibilities for safeguarding those working with children and families
Part 3- Responsibilities for safeguarding those working with vulnerable adults.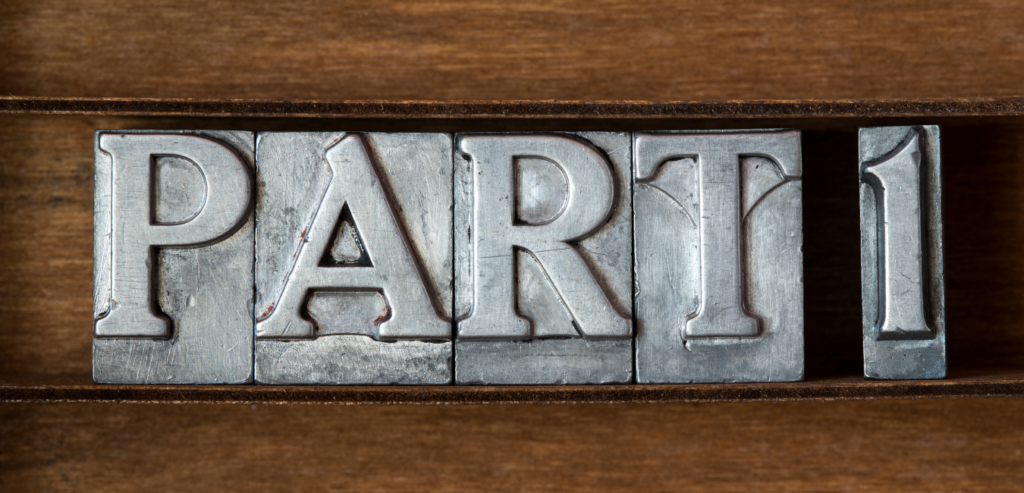 Part 1: Key Themes of Domestic Abuse Act 2021
The Domestic Abuse Act is often described as a landmark legislation as it not only provides protection to victims but also strengthens processes in dealing with perpetrators. It became law on 29 April 2021, and introduces the following:
The legal definition
The act provides a clear statutory definition of domestic abuse which highlights that domestic abuse is not just physical violence. It includes a range of abuses including violent or threatening behaviour, psychological, emotional, coercive, or controlling behaviour and economic abuse.
So, who does the act apply to?
Both the victim, and the perpetrator must be aged 16 or over and be "personally connected". Personal connection means those that are in a relationship or are relatives. This can include those that are married, in a civil partnership, agreed to marry, in an intimate personal relationship, have a parental relationship to the same child or are relatives.
The act does not require the victim and perpetrator to still be in a relationship or to be living together thereby offering protection for victims who post separation continue to experience abuse whether it be economic abuse, controlling or coercive behaviour.
The legal definition is gender neutral. Statistics show that the majority of victims are females, however, it is important to note that men can also be victims and that abuse can also occur in same sex relationships and for that reason the legal definition is gender neutral.
The legal definition does not extend to paid or unpaid carers, unless they are also personally connected, such as family members.
Support under the act is available to victims and their children in the following ways:
Accommodation
The Act places a duty on local authorities in England:
To provide support to victims and their children within refuges and other forms of safe accommodation.
The Act amends homelessness legislation and makes victims automatic priority need for housing and the ability for the victim to retain a secure tenancy in social housing if they need to escape from the perpetrator.
To appoint a multi-agency domestic abuse local partnership board that has the responsibility to develop strategies and assess the need for supported accommodation for domestic abuse victims within the local area. Oversight of these boards will be provided by the national oversight board, one of its members will be the newly appointed Domestic Abuse Commissioner.
2. Domestic Abuse Support
Local authorities are now required provide domestic abuse support to victims and their children, which can include a range of services such as:
support for children
counselling and therapy
housing-related advice and support
communicating with other health and social care providers
specialist support for victims with complex needs and/or protected characteristics
helping victims to recognise the signs of abusive relationships to prevent re-victimisation.
3. Court Proceedings
New provisions are provided in the act to protect victims as follows:
The act provides victims better access to special measures in the courtroom to help prevent intimidations by having access to separate waiting rooms, entrances or exists.
Victims will be able to give evidence in court in private, via video link or from behind a screen.
Perpetrators will no longer be allowed to directly cross examine their victims in the family and civil courts.
Non-fatal strangulation or suffocation has been made a criminal offence under the act.  The act of strangulation is often used by perpetrators to frighten domestic abuse victims. Perpetrators can now receive up to five years in jail for intentionally strangling another person or doing any act which affects another person's ability to breathe and constitutes battery.
 The laws around disclosing private intimate photographs also known as 'revenge porn' have been extended to cover the threat of disclosing intimate photographs with the intention to cause distress
Perpetrators could face charges where death or injury occurs during 'rough sex'.  This will mean that perpetrators will be prevented from using consensual 'rough sex' as a defence when it is highly likely the situation involved abuse.
GPs will not be able to charge for medical evidence of domestic abuse when requested to support a victim's application for legal aid.
4. Domestic abuse protection orders (DAPOs) and Domestic Abuse Protection Notice (DAPN)
DAPO and DAPN are new types of orders, whilst Non-Molestation Orders will remain (and be funded through legal aid) it is likely that the new types of orders will be increasingly used to protect victims as the DAPO has a number of advantages over the Non-Molestation Orders. The DAPO can not only impose similar restrictions upon perpetrators as the Non-Molestation orders.
DAPO can either prohibit the perpetrator from doing such matters described in the order for example prohibit any form of contact with the victim. It can also allow positive requirements for the perpetrator to be attached to the order, such as an attendance at a specified programme or a therapeutic intervention. It can therefore direct the perpetrator to take steps as described in the order, for example seeking mental health support or to address behavioural or addiction issues. The DAPO can also require the attachment of electronic monitoring where necessary. These orders will be available in criminal, family and civil courts and can be applied for by victims, solicitors, third parties or made of the courts own motion.
DAPO can provide longer term protection for victims and can be applied for by third parties including social workers on behalf individuals who are experiencing domestic abuse.
Breaching a DAPO is a criminal offence and carries a maximum penalty of 5 years.
DAPN are civil protection injunctions which can be obtained where immediate protection is required following an incident. The order can include provisions that the perpetrator may not contact the victim, come within a specified distance to where the victim lives or can be evicted, excluded and/or prohibited from entering premises if they lived with the victim.
5. Domestic Violence Disclosure
The domestic violence disclosure scheme, also known as "Clare's Law" is now on a statutory. Victims or social workers can apply for disclosure from the police of information about an individual who has a history of abuse or violent behaviour.
There are two routes under this scheme
i. Right to ask
A person can apply for a disclosure under the "right to ask" if that person is concerned about whether a partner or potential partner has a history of abusive behaviour. Third parties, including social workers can also seek a disclosure if they are worried that someone is a risk of domestic abuse. On receipt of the application, the police will decide whether to disclose any history or violent or abusive behaviour if this could prevent further harm.
ii. Right to know
This enables the police to make proactive disclosure to a potential victim, if the police believe it could protect him/her. The police may do this further to information received from a criminal investigation or further to receipt of information from other agencies.
6. Domestic Abuse Commissioner
The act creates the post of the Domestic Abuse Commissioner post and provides the Commissioner with specific powers to respond to domestic abuse and help to improve the domestic abuse support services
Nicole Jacobs is the first appointed Domestic Abuse Commissioner.
The act is law however the statutory guidance is yet to be finalised. At present it is in draft form and open to consultation. Once available it will provide further guidance and support on the implementation of this legislation.
In the event additional support is required, below is a list of organisations which may be of assistance:
National Centre for Domestic Violence (NCDV) – 0800 970 20 70
Refuge – 0808 2000 247 (24 hours)
Women's Aid 0808 200 0247 (24 hours)
Southall Black Sisters – 020 8571 9595 – info@southallblacksisters.co.uk
ManKind – 01823 334 244
Men's Advice Line 0808 801 0327 – info@mensaviceline.org.uk
Galop LGBT Domestic Abuse Helpline – 0800 999 5428
Look out for our next legal blog post which will be Part 2- Responsibilities for safeguarding those working with children and families
How we can help
We are specialist in providing legal and social care training. If you require bespoke and practical skilled based training on, law and related subjects please contact us for a no obligation discussion of your training needs.
Copyright: The content of this legal briefing is copyright of Kingsley Knight Training. It can be printed and downloaded free of charge in an unaltered form on a temporary basis, for personal use or reference purposes. However, it is prohibited for any content printed or downloaded to be sold, licensed, transferred, copied, or reproduced in whole or in part in any manner or in or on any media to any person without the prior consent of Kingsley Knight
Disclaimer: The contents of this guide are for information and are not intended to be relied upon as legal advice