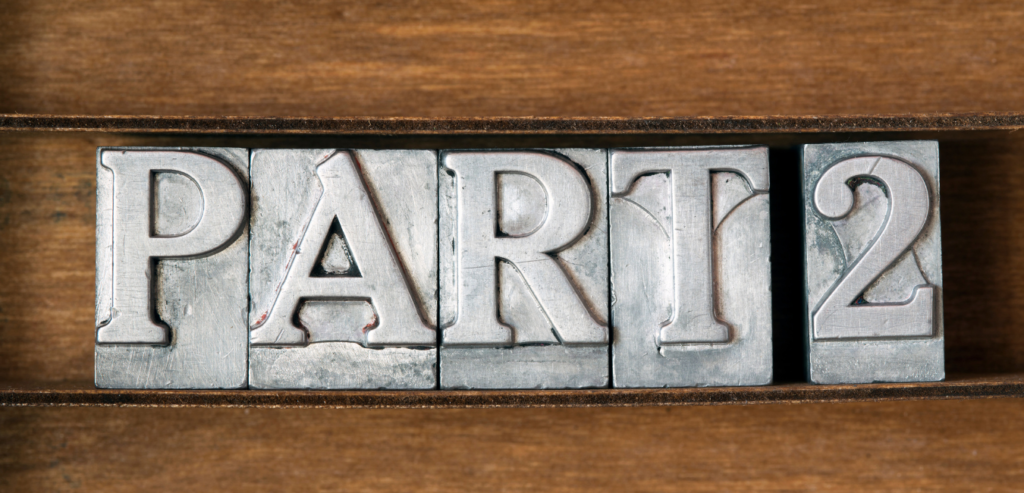 This is part 2 of the 3-part law series on the Domestic Abuse Act. You can remind yourselves of part 1 by clicking here https://www.kingsleyknight.co.uk/are-you-up-to-date-with-the-domestic-abuse-act-2021/ as this is a follow up of part 1.
This legal blog post is for those who specifically work with children and families.
Local authorities in England have a range of duties and powers set out in the Children Act to safeguard and promote the welfare of children, and this includes children who may be at risk directly and indirectly from domestic abuse.
One in seven (14.2 per cent) children and young people under the age of 18 will have lived with domestic violence at some point in their childhood. (Woman's Aid 2017)
The Domestic Abuse Act recognises children in two ways:
The legal definition recognises that children aged 16 or 17 can be victims, if both the victim, and the perpetrator are aged 16 or over and they are "personally connected".  Personal connection means those that are in a relationship or are relatives. This can include those that are married, in a civil partnership, agreed to marry, in an intimate personal relationship, have a parental relationship to the same child or are relatives. The definition is an important recognition that young people can and do experience domestic abuse in their relationships. The act does not require the victim and perpetrator to still be in a relationship or to be living together thereby also offering protection for victims who post separation continue to experience abuse whether it be economic abuse, controlling or coercive behaviour.
The act also protects children (under the age of 18) as victims in their own right if they see, hear or experience the effects of domestic abuse and are related to the victim or perpetrator.  This aspect of the act is an important acknowledgement that children growing up in a household where there is domestic abuse are as much victims of domestic abuse as the person being directly abused, and have a right to be safe and protected from harm. It is important to be reminded that abusive behaviour directed to a child under 16 will be treated as child abuse rather than domestic abuse.
The other support that is available to children as victims of domestic abuse are as follows:
The Act places a duty on local authorities in England to provide support to victims and their children within refuges and other forms of safe accommodation.
The Act amends homelessness legislation and makes victims automatic priority need for housing and the ability for the victim to retain a secure tenancy in social housing if they need to escape from the perpetrator.
The victim can be entitled to domestic abuse support
The victim or their social worker can apply for a domestic abuse protection orders (DAPOs)
The victim or their social worker can apply for domestic violence disclosure (also known as Clare's Law) from the police.
The victim is entitled to access to special measures in the courtroom to help prevent intimidations by having separate waiting rooms, entrances and exists.
the ability for victims to give evidence in court in private, via video link or from behind a screen.
Perpetrators will no longer be allowed to directly cross examine their victims in the family and civil courts.
The victim will entitled to protection relating to offences related to non-fatal strangulation, "revenge porn" or "rough sex" (see part 1 https://www.kingsleyknight.co.uk/are-you-up-to-date-with-the-domestic-abuse-act-2021/ for more information on this).
A helpful and practical resource has been issued by BASW for those working with children and families: Domestic Abuse Practice Guidance for Children and Family Social Workers.
https://www.basw.co.uk/system/files/resources/181181_basw_england_domestic_abuse_guidance_v5.pdf
Look out for our next legal blog post which will be Part 3- outlines responsibilities for safeguarding those working with vulnerable adults.
How we can help
We are specialist in providing legal and social care training. If you require bespoke and practical skilled based training on, law and related subjects please contact us for a no obligation discussion of your training needs.
Copyright: The content of this legal briefing is copyright of Kingsley Knight Training. It can be printed and downloaded free of charge in an unaltered form on a temporary basis, for personal use or reference purposes. However, it is prohibited for any content printed or downloaded to be sold, licensed, transferred, copied, or reproduced in whole or in part in any manner or in or on any media to any person without the prior consent of Kingsley Knight
Disclaimer: The contents of this guide are for information and are not intended to be relied upon as legal advice