Local authority social workers preparing court statements, are you up to date?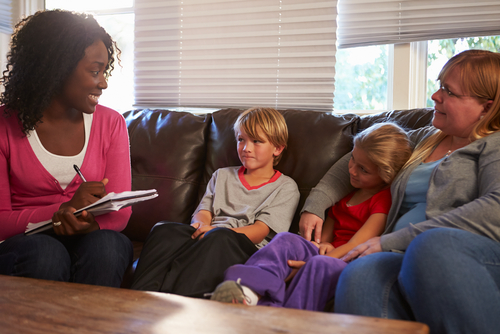 Today's briefing gives an update on the national social work template.
Practice areas affected
Local Authority children' social workers from the children's safeguarding teams, children's guardians and social workers from the fostering and adoption teams.
Introduction
The national social work evidence template was first discussed in an earlier legal briefing.
With the initial launch of the national social work evidence template in summer 2014 all local authorities were encouraged to adopt it when submitting to court evidence to support an application for a care or a supervision order.
The national social work evidence template which was first introduced in summer 2014. Its aim was to support local authority social workers in providing consistent and analytical court statements, in line with the Public Law Outline which requires succinct, no longer simply narrative but containing clear social work analysis.
Following a consultation, a review of the template and supporting documents was undertaken by the Association of Directors of Children's Services (ADCS) and the Children and Family Court Advisory and Support Service (Cafcass) which has resulted in the launch of the new updated social work evidence template which can be found by clicking here


What has changed:
The changes in the new template are:

• The accompanying guidance being simplified and incorporated into the template
• The templates themselves being simplified
• the final analysis template now using the same headings as the basic template
• The two relevant welfare checklists as set out in the Children Act 1989 and the Adoption and Children Act 2002 have been incorporated for ease of reference

The new templates should be used in new cases from 29 February 2016 onwards. The ADCS and Cafcass encourages the use of the template, as it is considered to provide consistency not only for the practitioners but also for the family courts.

Anthony Douglas, Chief Executive of Cafcass, states: "The revised national social work evidence template has already helped to raise the standards of social work analysis in family proceedings.."
In addition to the ADCS and Cafcass, the social work evidence template is also endorsed by Sir James Mumby, President of the Family Division. 

How we can help you
We specialise in providing legal and social care training. If you would like bespoke and practical skilled based training on presenting social work evidence or any other subject please contact us at info@kingsleyknight.co.uk or 01908 969 039
Copyright: The content of this legal briefing is copyright of Kingsley Knight. It can be printed and downloaded free of charge in an unaltered form on a temporary basis, for personal use or reference purposes. However, it is prohibited for any content printed or downloaded to be sold, licensed, transferred, copied or reproduced in whole or in part in any manner or in or on any media to any person without the prior consent of Kingsley Knight.
Disclaimer: The contents of this guide are for information and is not intended to be relied upon as legal advice.